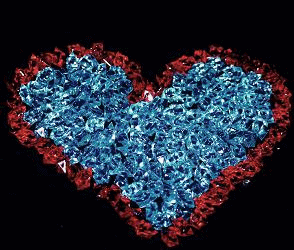 Do you have plans with that special someone for Valentine's Day yet? Are you looking for somewhere to go that is cultural and inspirational, somewhere fresh and fun with a flair?
Plan to be "in" for the next opening at the inSPIRATIVE art center in downtown Plymouth, Indiana. Arts, culture, live music mixed with refreshments may be the just the night for you and your special someone!
On Friday, February 12th, the inSPIRATIVE art gallery will swing open its doors for its upcoming event featuring visual and performing artists. You will not want to miss this one-of-a-kind evening of Red Hot Blues!
Visual artists will portray the
blues
through art pieces that evoke the emotion and spirit of the complexities found in the Black American history and modern "hip hop" culture. Artists include
Samantha Barton
and others. Red hot live music will include
Etna Green
. Adding to the ambiance, beverages and
sweets to share with your sweetie
will be available through a special wine service supplied by the
Culver Coffee Company
and tea services by
Sisters' Tea
.